If you have a deviated nasal septum, chances are you find it hard to breathe. This nasal obstruction can cause discomfort and might affect your quality of life. A deviated septum can also cause health concerns and epistaxis. With the help of various surgical techniques, it is now easy to treat a deviated septum. An endoscopic septoplasty is today's innovative practice that can completely improve your nasal airway function. However, many people are still not aware of the importance of this medical treatment.
Conventional surgeries can help remove the nasal obstruction from a nasal septum. However, this traditional technique still poses several drawbacks during sinus surgery. Several criteria affect the end-result of the procedures during a nasal septum correction, such as insufficient illumination and visualisation, exposure of the septal framework, and other concerns.
What Is Endoscopic Septoplasty?
An endoscopic septoplasty is an innovative approach for nasal septum and sinus surgery. It is a minimally invasive procedure that directly allows surgeons to target the nasal structure's anatomic deformity. This technique uses advanced technology and equipment to show endoscopic visualisations for better precision towards the procedure.
Endoscopic septoplasty is a known adjunct to endoscopic sinus surgery, which helps in various nasal reconstruction and revision cases.
What Is the Importance of Endoscopic Septoplasty?
Generally, endoscopic surgery is an excellent treatment option that allows the surgeons to have a nicer view of what they are working on. The introduction of endoscopes during surgeries provides a precise and conservative approach to the correction of the deviated nasal septum. It is an excellent alternative to the traditional septoplasty that uses headlights during surgery. This technique also prevents surgical complications and illumination errors that are common during conventional practices.
What Should I Expect During Endoscopic Septoplasty?
The process of an endoscopic septoplasty is similar to that of a traditional septoplasty. What separates the two procedures apart from each other is the use of different techniques and equipment. During an endoscopic septoplasty, the surgeon corrects the nasal septum positioning with the help of endoscopic imaging. It is the surgeon's goal to re-align the septum in the middle of the nose for a more balanced and equal dissection.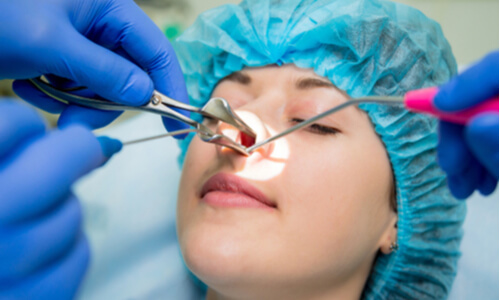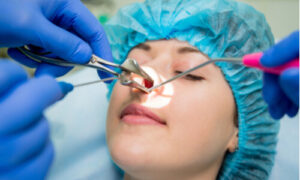 Your surgeon will make several adjustments, starting from removing the excess parts of the septum to reinserting them to their proper position. The surgeon may perform several incisions inside your nose and between your nostrils. There are also instances where it is necessary to have some cuts in the bones of your nose. The procedure lasts about thirty to forty-five minutes but may also depend on the severity of your condition.
Results of Septoplasty
Months after surgery, you will notice that your nasal tissues will become more stable. Breathing will be much easier, and no further irritations will occur. However, there are still possibilities for excess cartilage and tissue to reshape or move over time gradually. When this happens, your surgeon may suggest follow-up therapy.
Are you interested in having an endoscopic septoplasty? You can book your appointment now and talk to our experts about the treatment procedure.