Before the pandemic, medical tourism has become a means for people to save time and money when it comes to getting plastic surgery and other health-related procedures. Imagine enjoying a week on a tropical island while recovering from cosmetic surgery. That is what many Australians look forward to when considering having their rhinoplasty in a country like South Korea, Indonesia, the Philippines, and even Thailand. This is an Asian country that offers its medical services at half the price. But is it truly worth it? Let us find out what the rhinoplasty Thailand cost, procedure, and results have in comparison with what we have here in Australia.
Why Rhinoplasty?

There are just so many cosmetic surgery procedures that we can tackle, but why does rhinoplasty top the list of procedures that people want to get? Well, the answer is somehow simple – the size, shape, and profile of your nose can change how your face looks in an instant. As the centre of your face, the nose defines the angle, contour, and balance of how you look. This is the very reason why rhinoplasty is not just the number one cosmetic plastic surgery procedure in Australia, but all over the world.
Is Rhinoplasty for You?
If you need to undergo a cosmetic procedure, you have to consider several factors.
Age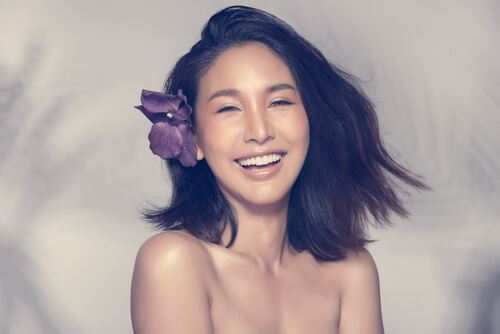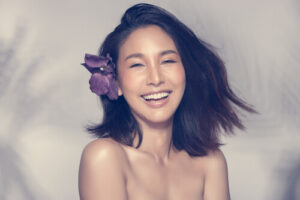 Are your nasal cartilages and bones mature enough to handle the operation? Plastic surgeons often recommend teen patients to wait until they are 17 to 18 years of age. This gives them the wisdom to discern for themselves if the surgery is really what they want. it also allows your nose to grow and develop before you need any reconstruction.
Reason
Why would you want to have your nose surgery? It is understandable that some may want a nose job to give them a boost of confidence. However, for a person who suffers from body dysmorphic disorder, a mental illness that causes people to obsess over their appearance, undergoing rhinoplasty is not the best idea. If a doctor notices a patient is suffering from body dysmorphic disorder, then they will not perform surgery on that patient.
Budget
Your safety is the utmost priority when it comes to cosmetic surgery, but we cannot deny the fact that your budget also has a say in whether you will push through or not. The truth is, the country or location where you plan on undergoing your surgery speaks volumes about the cost. In Australia, for instance, the average rhinoplasty cost goes from $6000 to a whopping $10000. That estimation still differs depending on what city or region you would have it performed.
Surgeon
You should trust the expertise and experience of your surgeon. You will need to make sure the doctor is board-certified and also specialises in facial plastic surgery. They need to be a rhinoplasty specialist. It is important that you feel safe and comfortable with the doctor to avoid any extra stress before having your procedure performed.
Rhinoplasty in Thailand
Now that you have thought over all the factors you need to consider when deciding to get a nose job, now is the right time to weigh your pros and cons when considering having your rhinoplasty in Thailand. As an active provider of medical tourism, Thailand has laid out many reasons why their country is an ideal choice for you to have your beautification performed. Here are some of it:
Thailand is a Dream Destination.
Imagine spending your days off work in a tourist spot, all the while recovering from a cosmetic surgery procedure. It is like hitting two birds with one stone! You took a step to improve how you look, and at the same time, enjoying your stay at an exotic vacation spot. Immerse in the culture, food, and limelight of Thailand!
Thailand has Expert Doctors and Plastic Surgeons.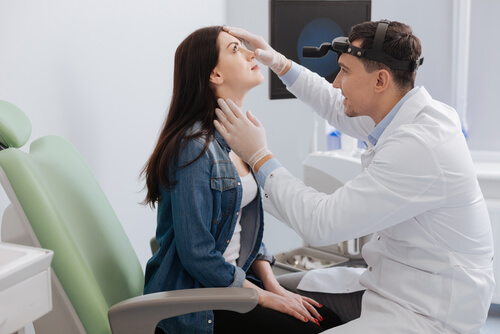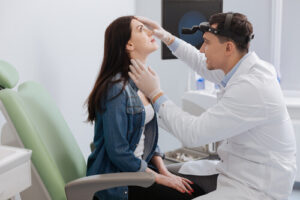 Much like how plastic surgeons build their name in the field of plastic surgery, Thai surgeons also have the experience and knowledge of most Western doctors. Some of them even have attained their education in the US, United Kingdom, and Europe. Rhinoplasty has become popular with Thai surgeons undertaking their plastic surgery qualification overseas and setting up shops in Bangkok, Chiang Mai, Phuket, and Pattaya.
Rhinoplasty Thailand Cost is a Fraction Lower compared to Others.
We mentioned earlier that any cosmetic surgery would cost you a fortune, and Thailand medical tourism took advantage of that. They offer their services at a lower cost. Just to give you a peek at how affordable they claim their procedures are compared to others, here are some of the top plastic surgery, especially cosmetic procedures, including the estimated rhinoplasty cost in Thailand.
| | | |
| --- | --- | --- |
| Cosmetic Surgery Procedure | Estimated Cost in Australia | Estimated Cost in Thailand |
| Rhinoplasty | $7000 to $18000 | $1000 to $2000 |
| Breast Augmentation | $6000 to $11000 | $2700 to $5000 |
| Liposuction | Per body area: $3000 to $5000 | Per body area: $500 to $1500 |
| Facelift | $6000 to $20000 depending on the procedure | $2000 to $7000 depending on the procedure |
This is just an average price that the patient will pay for these surgeries in Thailand and can vary from hospital to hospital. Some hospitals may charge higher for their better care and facility. Also, the prices keep on changing depending upon the exchange rates. But there will definitely be savings on the cosmetic surgery cost in Thailand.
Thailand Offers an All-in Package.
Moreover, there are hospitals, accredited by the Joint Commission International, that offer Thailand plastic surgery packages that may include the cost of travel, stay (apart from the hospital), meals, local transportation, and sightseeing. Hospitals and medical facilities like Sikarin Hospital and Bumrungrad International offer a free quote and initial consultations, just to convince you that Thailand is one of the best spots you can be to have your medical treatment. You can consider these packages for a hassle-free stay in Thailand. Such a great choice, right?
Rhinoplasty in Thailand: Is it worth it?
Knowing this tempting and appealing information about overseas rhinoplasty and medical tourism as a whole, the next question is, is it too good to be true? Let's face it; not everything that sounds great, feels great. If that is the case, let's see how we can address this so that your health and safety are still part of your top priorities.
Research. Are their claims about their state-of-the-art hospitals and medical care clinics true? Are they recognised by the Joint Commission International? Do you know anyone close to you that you trust who underwent a procedure under their care? What was their experience like?
Plan. Having your rhinoplasty procedure overseas on an exotic island sounds dreamy, but what happens next? When reality sets in, you have to plan about your recovery. Would it be accessible and convenient for you to have your postop followup? If you are not satisfied with the shape of the nose, can they easily be contacted to help in your reconstruction?

When thinking about having overseas cosmetic surgery, consider these elements during your decision-making process. Consult friends and loved ones who may have had their surgeries abroad and ask them questions about their experience and what to expect during the process. This way, you can come up with the best decision that can effectively and safely suit your needs.

References:
Medical Tourism: Travel to Another Country for Medical Care.
https://wwwnc.cdc.gov/travel/page/medical-tourism
What is Medical Tourism?
https://www.news-medical.net/health/What-is-Medical-Tourism.aspx
How much does rhinoplasty cost?
https://www.plasticsurgery.org/cosmetic-procedures/rhinoplasty/cost
Joint Commission International.