Are you looking for a nose job before and after photos? This method is a factor to determine the ability of a plastic surgeon. In fact, you will often see some dramatic changes when you check out these pictures. Fortunately, qualified and trained plastic surgeons usually have this kind of documentation. Photos of their actual patients, before and after treatment, are proof that you will be in good hands. Keep reading to learn if rhinoplasty is ideal for you, what to expect in this procedure, and what aspects of the nose will be altered.
Rhinoplasty Surgery
Rhinoplasty, also known as nose job or nose surgery, is a popular plastic surgery that changes the shape of the nose. This nose reshaping surgery may alter the appearance of the nose, improve breathing or both.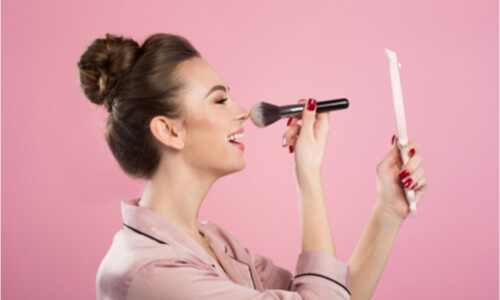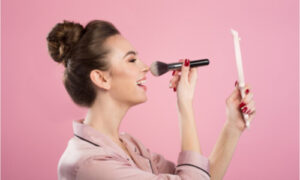 When planning nose rhinoplasty, your specialist plastic surgeon will examine your facial features, the skin on your nose and the thing you want to change. If you are a candidate for the procedure, your surgeon will create a customized plan for you.
Is Rhinoplasty Nose Surgery Right For Me?
There are many different reasons for a rhinoplasty procedure. Some patients choose this technique to correct nasal deformities due to trauma or change and improve their nose's appearance. Whatever your purposes behind going through rhinoplasty, trained specialist plastic surgeons can deliver natural-looking and pleasing outcomes.
Through a rhinoplasty nose job, the surgeon can:
define or refine the shape of your nose
alter the width of your nostrils
augment or reduce the size of your nose
straighten a deviated septum or crooked nose
correct a dorsal hump or hook nose
improve airflow to your nasal passages
reconstruct a deficient nose
If you have any of the above concerns, then you are a good candidate for rhinoplasty surgery.
Nose Reshaping Surgery: Rhinoplasty Procedure
Before the procedure begins, your doctor will give you a general anaesthetic. This medication will put you in a sleep condition. Once you are asleep, the surgeon will mark out the planned incision. Then, they will lift the nasal skin to reshape the underlying structure. This will involve repositioning your nasal bones and changing the shape of your cartilages to deliver a delicate distinct nose. Depending upon your pre-operative consultation, your surgeon may also perform additional methods to address your breathing problems during the operation. Such strategies incorporate septoplasty procedures or turbinate reduction techniques.
Upon completion, your surgeon may close the skin using delicate fine-gauge sutures. They will also use a custom made nasal splint to your nose. If your surgeon also performs septoplasty surgery, they will also insert soft silicone internal nasal splints into your nose.
Aspects of the Nose To be Altered During Surgery
Different parts of the nose can be modified. Generally, the fundamental units of the nose that are usually altered during rhinoplasty surgery include: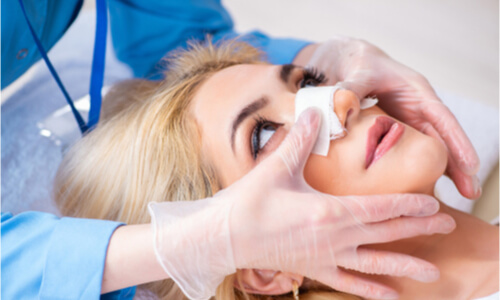 Nasal tip
Nasal bridge
Nostril rims
Nasal sidewalls
Tip Rhinoplasty
Addressing any of the above often includes changing the nasal bones and nasal cartilages. It is essential to know that even your nasal tip is also made up of nasal cartilages. These cartilage pieces are also the lower lateral cartilages. Contingent upon the state of these lower lateral cartilages, the nasal tip shape can differ from person to person. Typical nasal tip shapes incorporate:
Boxy nasal tip
Round nasal tip
Pinched nasal tip
In short, tip rhinoplasty involves modifying the shape and size of the underlying cartilages. Your surgeon can trim these cartilages to reduce their size and prominence. This can have the effect of producing a more delicate and more refined nasal tip.
Additionally, other procedures your surgeon may perform to achieve nasal tip definition and refinement incorporate the placement of specific tip defining sutures. They can place these stitches within the lower lateral cartilages to produce a more refined nasal tip.
Total Rhinoplasty
Furthermore, complete rhinoplasty includes not only addressing the nasal tip but the whole nasal structure. The different pieces of the nose that are generally addressed during a total rhinoplasty include:
Repositioning of the tip of the nose
Narrowing the nasal bridge
Refining the nasal tip
Addressing a prominent nasal hump or nasal bump
Using structural cartilage grafts to guarantee adequate nasal support for the new shape
Addressing the nasal septum
The decision to undergo rhinoplasty is a private matter. Be sure to talk to a certified facial plastic surgeon when you book an appointment for your personal consultation. Also, keep in mind that the result of rhinoplasty can vary significantly. If you are not satisfied with the outcomes, discuss revision rhinoplasty with your surgeon.
Selecting A Surgeon for Your Rhinoplasty
Rhinoplasty surgery is a popular procedure in both men and women for different reasons. Suppose you want to change your nose shape or have breathing difficulties that work on through surgical correction. Then, arranging a rhinoplasty consultation might be ideal for you.
Also, keep in mind that rhinoplasty is a complicated procedure. Hence, make sure that you are talking with a qualified surgeon like we have at Rhinoplasty Melbourne. Our team of skilled professionals can help your rhinoplasty journey be safe and successful. So, if you are looking for professional advice, call us at (03) 9068 5793 today!
References:
Who is a good candidate for rhinoplasty?
https://www.plasticsurgery.org/cosmetic-procedures/rhinoplasty/candidates
Septoplasty.
https://www.mayoclinic.org/tests-procedures/septoplasty/about/pac-20384670
Crooked nose: Surgery and exercises.