Who doesn't want to have a beautiful face? Men and women alike explore so many ways on how they can improve their looks. They search online for beauty products that promise wonders, beauty concoctions that bring back their youthful glow. Some would even try going under the knife just to achieve their beauty look. Rhinoplasty may always seem to be part of this list. Here, let us know the effects of getting rhinoplasty and determine if your nose job cost is totally worth it.
Nose job procedure
A rhinoplasty is a surgical procedure that reshapes your nose to accentuate your overall facial profile. It addresses issues about the size, symmetry, position, and the appearance of your nose. Most patients who undergo rhinoplasty also use it to fix some medical conditions that correlate with their nasal structure. Medical problems with regard to sleep and breathing disorders get addressed by getting a nose job. In fact, rhinoplasty is one of the few plastic surgery procedures that cater to both functional and aesthetic problems of the body.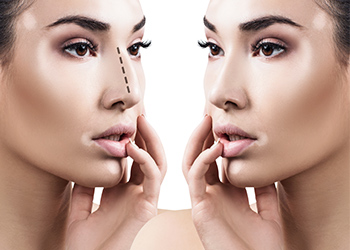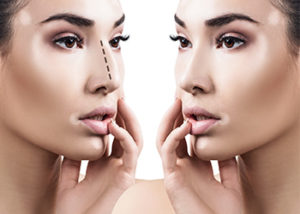 Nose job options
As the demand for rhinoplasty increases and the nasal problems start to get more complicated, nose job procedures continue to evolve to address such situations. Plastic surgeons practice different techniques or methods in performing nose jobs, and there are now available nonsurgical rhinoplasty procedures that create minor changes to the nasal profile. You can rest assured that based on your budget and need, a specific rhinoplasty option is available for you.
Nose job cost
All over the world, the cost of any plastic surgery procedure differs. Although they have strict regulations with regard to the quality of the procedure and the cost each entails, they simply cannot provide a specific price per procedure since it would depend on so many different variables including the complexity of the problem, the location where the surgery is to be performed, and the expertise of the plastic surgeon.
In Australia, you can expect that the nose job cost you are going to have would depend on the city you are in. Here, we have provided a rough price estimate of the nose job cost in 4 key cities in Australia; Brisbane, Melbourne, Perth, and Sydney.
| | | |
| --- | --- | --- |
| City | Price range of nose job  | Average nose job cost |
| Brisbane | $7000 – $12100 | $10375 |
| Melbourne | $3625 – $14325 | $8775 |
| Perth | $6000 – $15000 | $11225 |
| Sydney | $6500 – $14575 | $10375 |
Let us reiterate that the nose job cost mentioned above is just a rough estimate of the price you can expect when planning to undergo a rhinoplasty procedure. It is still best to consult a trusted plastic surgeon so you can inquire about this procedure and get a clearer picture of how much this would cost you.